10.08.2022
NEW OFFICE IN GHENT!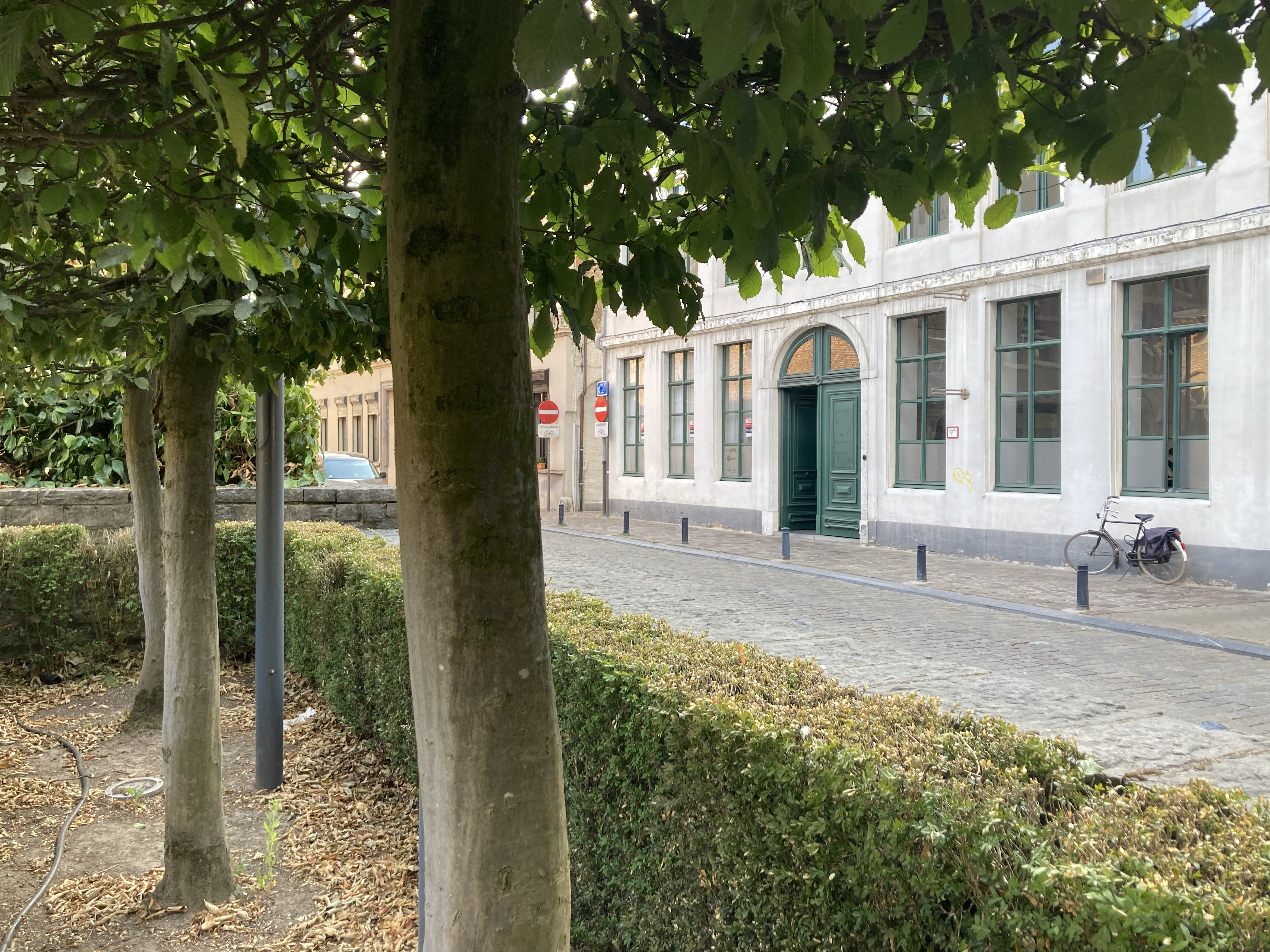 We have moved into our new office in Ghent. From now on you can find us in Onderbergen 4D in the heart of the historical centre.
12.06.2022
NATAN VAN LOON WINS 2021 STUDENT AWARD
We're proud to announce our colleague Natan Van Loon was awarded the graduation price in landscape architecture of 2021. Every year BLIKVELD and BVTL give this price to the student with the best graduation project in the landscape architecture programs in Flanders. Read the interview with Natan here.
10.05.2022
ARTICLE ON THE EURE VALLEY PUBLISHED IN CRAUP
Björn Bracke published the article 'A multispecies design approach in the Eure valley. Three lessons from a design studio in landscape architecture.' in the latest edition of Les cahiers de la recherche architecturale, urbaine et paysagère (CRAUP). The article explores a 'paradigm shift' in landscape architecture practice and teaching. It was written together with Sophie Bonin (ENSP), Bruno Notteboom (KU Leuven) and Hans Leinfelder (KU Leuven). The article is free available here.
28.04.2022
THE BELGIAN ROYAL COUPLE OFFICIALLY OPENS THE FLORALIËN 2022

This morning King Philippe and Queen Mathilde of Belgium visited the opening of the Floralien Ghent 2022 flower show, in Ghent. Don't miss our garden installation in the velodrome 't Kuipke for the Flemish provinces inspired by the Mystic Lamb of Van Eyck.
09.02.2022
KOLLEKTIF AT EUROPAN 16 MEETING IN PARIS


During the Europan France meeting this week in Paris, we were able to meet the other winning teams and site commissioners. Our proposal for the Ecohub Raismes was presented and Björn Bracke took part in the panel discussions. Inspiring to be part of this group of young professionals and to see how the Europan platform creates space for innovation in real-life settings, which is absolutely vital to tackle tomorrow's challenges.
05.01.2022
KOLLEKTIF WINS COMPETITION FOR FLAGEY SQUARE BRUSSELS



We're very honoured to announce our team Kollektif Landscape - fallow - ecorce won the design competition for the redevelopment of Place Flagey and Place Sainte-Croix in Ixelles, Brussels. The proposal envisages an important greening and demineralization of both squares that will render this vibrant meeting place future proof in terms of climate, water and biodiversity.
13.12.2021
SELECTION EUROPAN 16 COMPETITION
We are proud to share our project Eco-hub Raismes was selected as runner-up in the Europan 16 competition. The project builds on an ambitious vision for a 'European Wildlife Park Hainaut' while coining Raismes as a vibrant gateway to engage with nature. Looking forward to exchange with the stakeholders and other E16 winners!
01.10.2021
KOLLEKTIF WINS FLORALIËN 2022 COMPETITION


Kollektif was announced as winner of the design competition for the installation of the Flemish provinces during the Floraliën 2022 flower show in Ghent. The proposal comprises the transformation of the velodrome 't Kuipke into a forest, inspired by the Mystic Lamb of Van Eyck.