---
DIAMANT
client . private
location . Wechelderzande (BE)
realisation . 2022
program . private garden
collaboration . Tine Daems, Fermetti
program . private garden
---
pictures by Jan de Wilde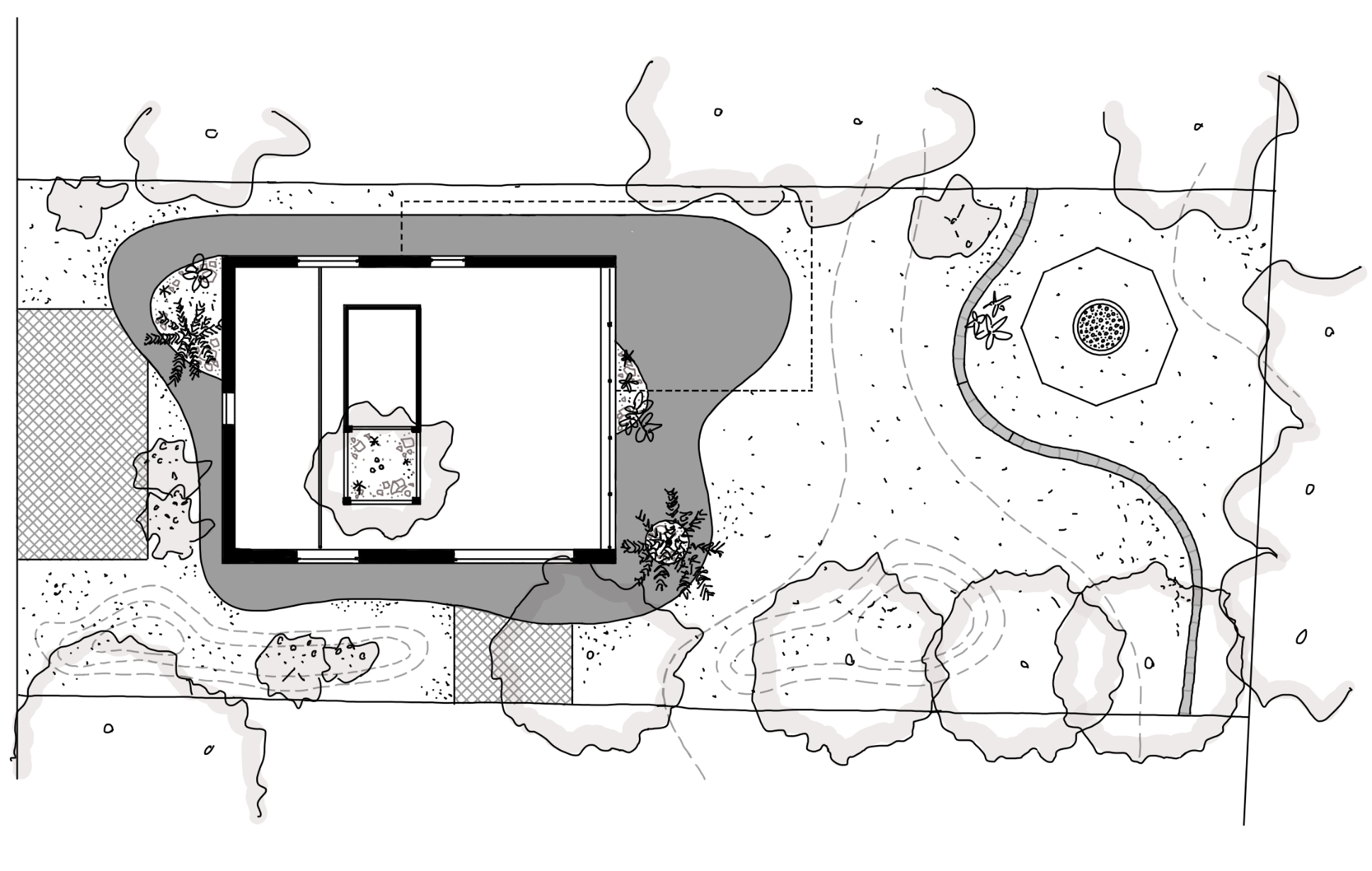 ---
This exceptional garden is situated in the heart of the Kempen region, surrounded by the characteristic pine forests. It seamlessly blends architecture and landscape, exuding simplicity and refinement.

The building itself is an understated abstract structure, clad in aluminum, effortlessly blending into its surroundings. It plays with reflections, creating a tranquil ambiance. The entrances to the houses are discreetly tucked away on both sides, necessitating a circulation path around the entire property and distinguishing between primary and secondary connections.

The garden design complements this arrangement, featuring an organic "oil slick" that encircles the home. Natural pathways guide movement and provide quiet seating areas in strategic locations. The vibrant red color contrasts beautifully with the intangible nature of the building, which adapts to its environment and the changing seasons.
---
---
To emphasise the intervention of the walkaround, other interventions have been kept minimal. The adjacent parking area is subtly landscaped with grass concrete slabs, seamlessly integrating with the natural surroundings. Elongated mounds along the property's edges create privacy and a sense of security.

Plant selection carefully considers the challenging conditions: shade, acidic soil due to the pine trees, and dry sandy soil. A balance is struck between native undergrowth, such as heather, ferns, and smelt, and colorful flowering perennials like foam flower, salvia, geranium, and licorice plant. The patio features a captivating focal point—a Ginkgo tree, also known as the Japanese walnut tree.
---